You know when the writing in a book is good or bad.
It's something we just know. But for some reason, we are blinded when applying the same standard to our own writing.
Because we get too close to the story. The characters are friends and family. And who wants to be mean to people we love? There are endless reasons.
But as writers, it's important to know when our writing is good.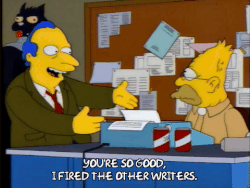 Want to know? Want to be a great writer? Keep reading.
"Bad writing is writing defensively; good writing is a way of making the self as vulnerable as possible." Source: WHAT MAKES BAD WRITING BAD by K.D. Dowdall
How do you judge good writing?
Do you rely on friends and partners to tell you the truth?
What stood out in Ms. Dowdall's article?
Talk to me – I love reading your comments.
Please head over and "like" my Facebook page at Facebook at jeanswriting . Or to connect with me, click the "write me" tab. Don't forget you can follow me on StumbleUpon,  on Twitter @jeancogdell , and Amazon.com.
Please stop by and say "hey!"  I'll leave a light on. 
PS: Almost here! McKinney Square Book Festival! See you there.
Related articles